Do you need a merchant service provider you can rely on 24/7? Elavon Merchant Services is the most trusted name in the payment solution and merchant services industry. When you partner with the , you are aligning your business with excellence, reliability, and convenience –three of the important traits associated with payment processing and e-commerce.
If you are in need of a permanent payment processing solution for your online business, people from Elavon combine innovation, cutting edge technology, and unmatched customer service to deliver a wide range of dynamic products and services to fit your business needs. Find out how this company  can bring your company to places you never imagined by streamlining your e-commerce platform into one easy-to-use system.
Who are Elavon Merchant Services?
The Company is a global payment solution company that assists businesses in setting up and reconfiguring the process by which they conduct transactions online. This can include anything from increased security, currencies accepted, gift card processing, international ordering, credit card processing, electronic checks, and so much more. The  Merchant Services offers a full spectrum of payment solutions to fit every type of business. Furthermore, the company  maintains active business relationships with thousands of channel partners in order to serve 1.2 million merchants worldwide.
It doesn't matter if you are a large international corporation requiring a complex payment processing platform or a small local outfit looking to offer more payment options to provide a better user experience for your loyal customers. Either way, Elavon Merchant Services has the right solution for you. When customers visit your website, they want to feel safe and secure when making a purchase. You need a payment processing solution that gives your customers purchasing power and confidence. In today's fast-paced online marketplace, your e-commerce interface can make you or break you. Make sure your platform stands up to the competition and stands out to your customers by taking advantage of the payment processing solution opportunities offered by Elavon team.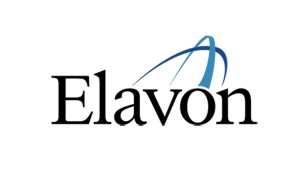 What can the Elavon Merchant Services team do for my business?
The Elavon Merchant Services works with you to create a payment processing system that is secure, efficient, and complimentary to your business model. Your ability to operate a successful online business will heavily depend on the payment experience you provide to your customers. The Elavon Merchant Services team understands this better than anyone. It's their business, after all!
When you choose to partner with Elavon Merchant Services, you will experience a mutually beneficial business relationship that prioritizes your needs and operational goals. The Elavon Merchant Services team considers your payment processing objectives and develops the best plan to help you gain more customers and grow your bottom line. Elavon Merchant Services values your business. This is why the Elavon Merchant Services customer service team is always available to answer your questions or help you with any issues that may arise with your custom payment processing solution.
In addition to providing your business with a comprehensive payment processing approach for your business, the Elavon Merchant Services team will also ensure that your system is 100% compliant with industry standards. When it comes to making transactions online, your reputation is important. You want your customers to feel safe when providing you with personal and financial information. By keeping your system compliant, you can instill your customers with a sense of security and ultimate peace of mind.
While keeping your customers happy is important, the Elavon Merchant Services team also understands that your business needs to make money. This is why the specialized payment processing solution plans underscore profitable growth for your business in the long run. Offering your customers a well integrated payment process does not have to drain your back account. The company  is dedicated to helping you improve your bottom line by providing you with affordable products and services to fit any budget.
How do  reviews stack up?
With so many payment processing solution and merchant services companies out there, you want to make sure you partner with a company that works for you and understands your unique business needs. Elavon Merchant Services reviews all point to one fact: the extremely professional and dedicated team of executives is truly what separates Elavon Merchant Services from the rest of the field. Despite being one of the largest credit card processing companies in the world, Elavon Merchant Services values the importance of quality customer service for all clients.
If you read Elavon Merchant Services reviews online, you will notice an overwhelmingly positive response toward  The Merchant Services and the payment processing products and services available to businesses of all shapes and sizes. Happy business owners praise  Elavon Team  for their targeted solutions and exceptional customer service team. If your company needs a serious e-commerce overhaul, Elavon Merchant Services has an answer for you.
Experience the Elavon  Difference.
A smooth payment process on your website is integral to attracting customers and securing repeat business. Consumers need to know that you take the security of their personal information seriously; otherwise they will find some other site to spend their hard earned cash. Elavon  helps you maintain a good reputation among your customers, ensuring that you never run into security or compliance issues.
If you aren't taking advantage of the payment processing products and services offered by people from Elavon , you are missing out on an entire world (literally) of potential customers. E-commerce limitations will never be a problem again when you utilize the professional merchant services of Elavon. Your business has real needs and Elavon  provides real solutions.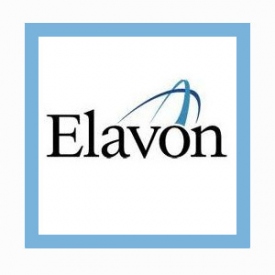 In the challenging economic times the world has collectively experienced in recent years, has your business been thriving? If not, you should strongly consider how your customers interact with your website. If you currently use a payment processing system that is clunky and unreliable, it will be evident on your balance sheet. Make sure you are not leaving any money on the table by incorporating Elavon Merchant Services payment solutions into your business today.