Financial express has secured a distinguished position in the domain of finance newspapers. This national business daily was established in 1961 by the Indian Express Group. It offers wide coverage on the various domestic and international business and finance topics including economic policy, market trends, business developments, stocks, etc. It really facilitates those readers to update their knowledge, who are keen about empowering their finance related decisions. Financial express publishes 11 editions in English language from the leading Indian cities that includes Pune, Chandigarh, Bangalore, Chennai, Ahmadabad, Coimbatore, Hyderabad, Delhi, Lucknow, Kochi and Mumbai. However, it is also published in Guajarati language in Ahmadabad. Headquarter of the newspaper publication is located in Delhi and it has its various offices across the entire country.
This newspaper has a special tie-up with The Economist of London and The Financial Times, in order to publish its articles on daily basis on an exclusive op-ed page and co-branded page. This newspaper made a prominent contribution in Indian economy by offering full-fledged support to the concept of free market economy. The same fact can further be verified by having a glimpse on the editorials and FE column. The FE edit page columns are among the most widely read materials among all the business publications across India.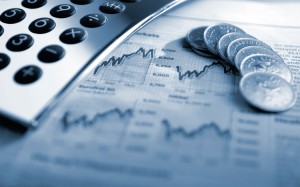 Financial Express News Coverage.
As far as the gamut of news coverage is concerned, financial express offers a wide array of topics related to the finance and business that includes economic policy formulating, current market trends, and corporate developments. Earlier, only business owners and affluent class would be interested in business and finance news. With the passage of time, Indian middle class and government officials also began expanding their knowledge related to the financial policies. Middle class people and government officials did witness a significant improvement in their income and thus, they began looking for dynamic ways to make investment. Due to the same reason, this newspaper became successful in achieving growth. It is no exaggeration to say that financial express has garnered a valuable knowledge related to offering enriching and reliable news on almost every pertinent issue. This newspaper also offers special pages that exhibit the analysis and reports on vital areas of the economy including infrastructure, capital market, green businesses, automobile sector, small and medium enterprises, real estate, BRIC. Apart from that, this newspaper also pays an attention on offering some valuable insight to corporate executives, in the Sunday edition. This newspaper offers the news via dynamic insights, thoughtful perspectives, lively discussions and thought-provoking debates.
Financial express has an online avatar too.
Financial express is also available online in the form of the official website called 'www.financialexpress.com'. The availability of the online edition makes it possible for wide number of the audiences to update their knowledge related to the current financial trends, stocks, market and business policies and other key financial topics. Apart from offering the e-paper edition for free of cost on the daily basis, the site also provides extensive sections on company information and stocks. Archives for the printed editions are available online from the year 2000. This site is basically a part of the group portal named, 'www.expressindia.com'.