With so many credit card applications and possibilities on the market, it makes perfect sense to feel overwhelmed when interested in getting a credit card. But apart from the banking solutions, it does pay off to consider other types of credit cards as well. From this point of view, rewards cards released by retailers like LLBean  are definitely worth some attention as well.
The LLBean credit card is currently one of the most appreciated rewards cards. Obviously, it is specifically directed at LLBean customers, as well as potential customers. The card has become reality due to a partnership with Barclays Bank Delaware. When it comes to the requirements for this card, the company demands a decent credit in exchange for its benefits and rewards. Now, what should you know about this card? Is it worth your time?
Fees and commissions associated with LLBean credit card
When interested in the LLBean credit card, most people will be surprised to find out that there are no bonuses included. Basically, you will not receive any discounts or special offers upfront. However, the good news is that there are no annual fees either. You can get this card even if you might want to buy from this retailer. If you do not, no one will charge a single cent. At the same time, there is no over limit fee either. Did you just go over the credit limit? There is nothing to be concerned about. You will not be charged for it. Just be more careful the next time.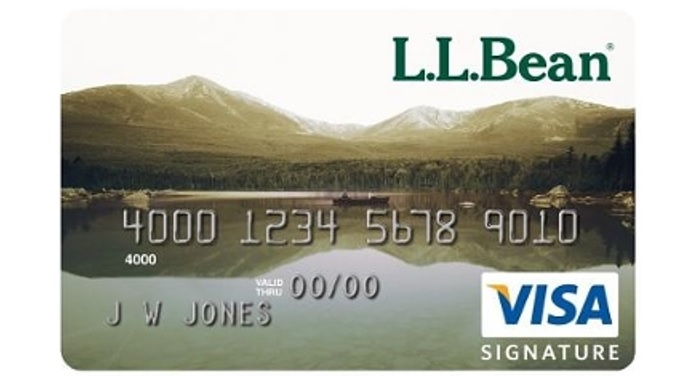 Exploring numbers, percentages and special offers
The LLBean credit card gives you 1% cash back on every dollar you spend in any store except for LLBean stores. Basically, it makes no difference if you go to the mall or you shop online. It also does not matter if you buy from the competition. The percentage will not change. When it comes to LLBean stores, you get 3% coupon dollars on your purchases. Keep in mind that there are a few exceptions and exclusions. For example, this discount does not apply to Outdoor Discovery School purchases within LLBean. Besides, this offer is only available if you shop within the USA. Discovery School courses are not left behind though. The enrollment fee comes with 10% coupon dollars.
As for coupon dollars, you will get $10 coupons instantly, as soon as you earn this amount. The coupons can be redeemed for LLBean shopping sessions. Besides, they expire in 12 months, so there is plenty of time to consider what you need.
Freebies, freebies everywhere
From all the rewards credit card applications in commerce, the LLBean credit card seems to move even further with a few freebies:
Free return shipping
 Free monogramming
As long as you order within the USA, you will get free return shipping with no exceptions. If the returns exceed the purchases, you might be restricted, so do not take advantage of this opportunity. Free monogramming on your products is not to be overlooked either, especially if you want some customization.