In a world of fluctuating economy and uncertainties, the expenses are only increasing while earnings and savings are unable to cover these expenses. Small personal loans can help you in these cases. These expenses do not always require huge amount of money. Sometimes you just need a little amount of funds to cover expenses such as unplanned household expenses, an accident, marriage expenses, gifts, etc. To meet such expenses you can apply for small personal loans.
If you have a good credit history, then you can easily avail small personal loans. Most of the financial institutions would willingly offer you personal loans and the process is faster. You can get your money in a day or two. Interest rates are usually low in the case of good credit record. This way you can meet your expenses early without any hassle as well repay the amount of loan with interests easily.
Small personal loans are easy to get with good credit history
If your credit record is bad, then it would be a little tough to get personal loans. In this case the lender would ask for security against the loan. This is done in order to reduce the risk of the lenders while it becomes a risky situation for the borrowers. Even the interest rates would be higher. Lender would ask for your employment record, identity card, bank statement and proof of a valid checking account. Once the lender checks your documents and approves your loan, you can get cash in a day or two. Make sure you pay the interests regularly or it would only worsen your bad credit history.
You can even apply online for small personal loans. All you have to do before applying is to search for genuine lenders as there are many fake websites claiming to offer you loans. They can use your personal information to get you into more loss. Once you've found genuine lenders, go through their policies, interest rates, fees, etc. and choose the one that suits the best for your needs. You can then fill the online application form. You will get a call from the lender to question you about loan requirements and to help you with procedure and doubts. Money would be transferred into your account in a day after your loan has been approved by the lender.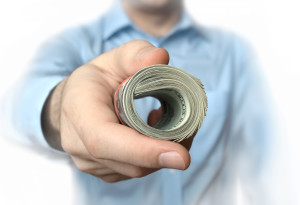 Use the loan wisely for your needs
You can use small personal loans for various purposes as the lender doesn't restrict its usage. Household purchases can be made or the money can be utilised for home improvements. Emergency situations can occur at any point and it gets hard to deal with such situations we're unprepared for. These situations can be dealt with personal loans. Medical bills, car repair expenses, pending loan interests, etc. can be paid off with small personal loans.
Everything has its own minor complications and details that most of the people don't pay attention to. Many financial institutions charge a number of fees which you might have not known before and later it can cause trouble. Get all the information before taking any step.