AARP stands for American Association of Retired Persons, but it has become a misnomer as any person above the age of 50 can apply for the card, regardless of their employment status. These cards are specially designed keeping in mind the retirement/old age status. One of the leading providers of these kinds of cards is Chase. Anyone who signs up for the AARP credit card can avail a number of benefits. So a person who takes up the introductory offer from AARP credit cards gets the following: 0% introductory APR for the first 12 months on any purchases and balance transfers. After the period of 12 months, a variable APR of 16.84% will be charged. There are clauses for balance transfer too in the introductory offer of the Chase AARP credit card. A transfer fee of 3% is charged on whatever amount being transferred, ranging from a minimum of $5 to a maximum of $250. There is no annual fee that is charged for anyone who becomes a member of the AARP credit card. There are also other offers available to people who open an account like they receive $100 cash back if the member spends $500 in the first three months of opening an account with AARP credit card from Chase. New sign up's also receive 3% cash back on any travel purchases that they make and 1% cash back on any other purchases that they make.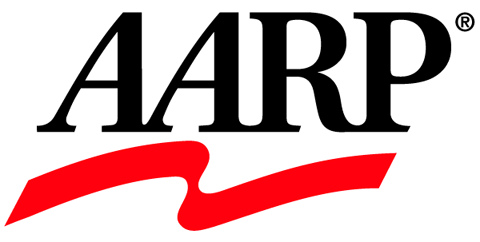 So what are the other benefits available to the proud holders of  AARP credit card?
BENEFITS ON TRAVEL: Members holding the AARP credit card can save money on hotels (up to 20%), car rentals, 10% on all off-airport parking reservations, up to $100 on any tour or river cruise, flights and also receive free gifts.
DISCOUNTS: Members with the AARP credit card receive a whole lot of discounts on shopping in different areas such as malls and famous outlets, up to 49% on dining and entertainment, there are discounts available on items that are used around the house and discounts in the area of health and fitness, as well as in stores like Walgreens etc.
PRODUCTS BASED ON HEALTH: Members using the AARP Chase Credit card can also avail benefits and discounts on products related to health such as health insurance, health products, prescription glasses etc. Members can now save up to 30% on all FDA approved prescriptions, have access to more than 55,000 pharmacies throughout the country using the same card, get the details and costs of the medicines prescribed online with full coverage and also receive special benefit of 90-day supply of medicines for maintenance delivered right at your home through the services of Walgreen Mail Service.
INSURANCE: AARP Credit card provides various benefits in the form of auto insurance, life insurance and health insurance at different regions to different members who can avail this special benefit. In certain parts of the country they also offer home insurance programs.
FINANCIAL SERVICES: AARP Visa Credit card also offers free consultation on financial matters to members.
REWARD POINTS: With the AARP rewards credit card you can earn points with every purchase you make that can then be turned into great rewards.
AARP credit cards are tailor made to the requirements of retired people. It makes sense to get one for yourself if you are retired or your age is greater than 50.