Are you a frequent traveller who loves to enjoy the luxuries and amenities of Marriott hotels? Whether travelling for leisure or for business purpose, do you frequently stay at Marriott hotels for the clean rooms and excellent services provided by them? Then Marriott Rewards Credit Card is just for you! Introducing this Rewards Credit Card, which is specially designed for the loyal customers who are fans of Marriott chain of hotels and who would like to earn some hotel loyalty points for every penny spent by them.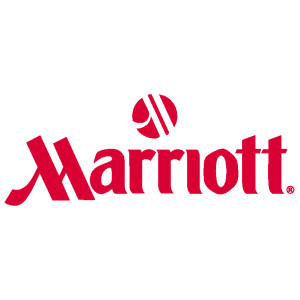 This Credit Card offers some unique features to the customers that provide them with an added advantage of customer loyalty points and benefits that make this card stand separate from the rest of the crowd. The most unique feature this Rewards Card offers is the fact that they do not charge any annual fee for the first year. Annual fee is charged only from the second year with a minimal fee of $45.
Marriott Rewards Credit Card Features
The New Marriott Credit Card offers some other interesting features as well. It lets customers to earn point's every day and everywhere. This specially designed Rewards Credit Card offers 10,000 bonus points whenever a customer simply activates and spends $200 within the first 6 months. Moreover, at Marriott Rewards Credit Card also offer Commission free travel Money.
With this special Rewards Credit Card, the customers can earn 3 points for every $1 spent at the chain of hotels at various locations. Marriott  Credit Card also offers their customers with the added advantage that enables them to earn 1 point for every $1 spent anywhere else. They also offer customer features that allow them to earn 30,000 bonus points after spending $1000 within the first three months. Moreover Marriott  lets customers enjoy the benefits of 2 free night's stay e-certificate after their account is created and has been active. The e-certificate however expires after 6 months.
Loyalty point galore from The Rewards Credit Card
Another unique feature that  This Credit Card offers is the ability to redeem your points. This is a very useful advantage that they offer over other credit cards. The customers can redeem points for hotel stays, airline miles, etc. They also offer annual 10 nights credit towards Elite status which entitles the customers to silver elite status and above. The elite members can enjoy many exclusive luxuries.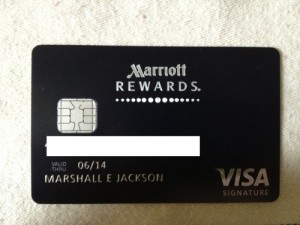 The best features that Marriott Rewards Credit Card offer is the fact that there is no limit to the amount of points one can earn. So our customers have the unique advantage of earning as many points as they can. Marriott Card also allows members to withdraw up to $300 of cash a day.
Apart from being widely used and accepted in over 31 million places worldwide Marriott Rewards Credit Card is definitely the best and the most beneficial Credit Cards for travel loving people. So undoubtedly our reviewed credit card  is the perfect Loyalty points Credit Card that is aptly made to perfectly suit the needs of all the loyal customers out there.