At a first glance, a gold credit card looks special. Gold is the most common precious metal, so the name inevitably takes you to the most precious credit cards. But despite the name, you are less likely to find a glittery and shiny card. In fact, this is not the most advanced card, but a middle range one. All in all, understanding the way it works and the special credit card offers coming with it will work a long way. After all, it comes with some advantages over average credit cards, but it also says something about you. Not sure if this is the right credit card for you?
What a gold credit card actually says about you
The gold credit card is part of a more comprehensive array of credit card offers. Apart from the classic card, you may also find all kinds of names for superior credit cards. You can find silver, gold, platinum, black or luxury cards as well. What does this card say about you? Normally, it implies spending more than the average citizen. When most people rely on simple credit cards, the gold alternative implies more sophisticated necessities. You spend more, so you want more advantages. It makes perfect sense. In some companies, this is the ultimate type of credit card. In others, there are more advanced alternatives too. Keep in mind that just because you spend more, it does not mean that you can bath in a luxurious lifestyle that you cannot normally afford.
Analyzing the concept of gold credit cards
There are a few general differences between classic cards and a gold credit card. Basically, you have more credit card offers, but you also have different payments and solutions. The rewards are better. Obviously, you spend more, so you earn more. On the other hand, rates may also change, as well as the fees. The difference between gold and other cards is not so obvious, yet it is directly proportional with the upgrade. You get higher fees, as well as higher rewards. It is up to you to determine if they can actually meet your necessities.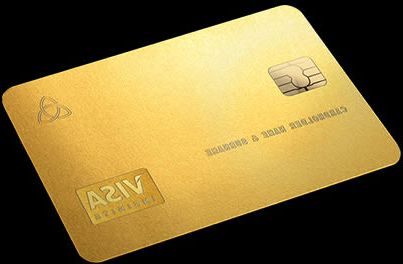 The rewards program will never miss from a gold credit card. In fact, it might be the most obvious benefit. You reap plenty of benefits for spending. Some credit cards come with a specialized rewards program. For example, you gain rewards on travel payments, cash withdrawals or gift vouchers. Rewards are usually based on points, which can be used later for particular offers. You can use these points to buy something or perhaps pay for a flight during your vacation. Check out all these offers before making a final choice.
Some of the most popular benefits include:
 Purchase protection
 Travel protection
 Price protection
 Extended warranties
 Car insurances
 Concierge services
As for interest free days and balance transfers, there are not too many differences. But then, rates can be quite high, so try to repay before getting charged. Do pay attention to these terms too before making a final choice.