About Sears
Sears is a major player in the department store industry with more than a hundred years of experience in retail. The company is found in more than 2000 locations in the United States and various stores in different countries across the globe. Some of the services provided by this company include; department stores, outlet services, hardware stores, and Sears Grand Essentials. In addition, sears has a well-established mail order catalogue business.
About the Sears Credit Card
Sears is  one of the most preferred department stores in America. The company has a credit card service which allows clients to earn points whenever they shop at Sears stores. The sears credit card which is issued by Citi Bank can either be used at the respective stores, over the phone or on the internet. The sears credit card application process is quite easy as it can be done online, which is quite convenient.
Read more about sears credit card services  .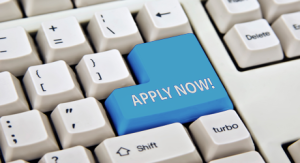 By shopping at sears using this card, a shopper earns reward points for each dollar spent. These points can later be redeemed to enable the cardholder to save the amount spent on other Sears's products. In addition, cardholders receive special discounts as well as special sales deals which are not availed to other shoppers.
Online Application
Before commencing the sears credit card online application, the applicant should;
1. Have a computer with a good internet access
2. Have a valid Social Security Fund Number
3. He/she must be at least 18years old
The Application Process
I. To apply for this card, got to the city bank website: www.citibank.com/us/cards/srs or www.searscard.com and click on the  "Apply Now' button"
II. Enter the required personal, security and financial information in the respective fields. If you would like to protect the card using the AccountCare feature just tick the appropriate boxes. Check the relevant boxes to confirm that you agree to the applicable terms and conditions. Finally click on the  "Verify Application" button.
III. Confirm and verify that all the information is correct before you continue.
IV. Review the application status to confirm whether the application has been approved.
V. You can add more card options before completing the application process.
VI. Once you finish, a summary will appear indicating that the application process has been successfully completed.
Advantages of the Card
1. There is no annual fee charged on the card
2. There are daily special financing offers and monthly sales events
3. The cardholder can shop anywhere the MasterCard credit card is allowed.
4. The cardholder benefits from MasterCard exclusive benefits like purchase assurance.
5. One can enjoy the online services like account management, receive online statements, make faster payments and monitor account activities.
6. There is no liability on unauthorized purchases.
Conclusion
If you frequently shop at Sears, getting a Sears credit card will be a wise idea. This is because special deals and discounts are offered to cardholders and this allows them to save a lot of money whenever they shop at Sears. With this card, customers have instant and secure access to their credit scores. They also get special financing offers and valuable coupons. In addition the Sears Credit card application process is quite simple and it can be done online.