Applying for loan is a challenging issue and as the competition in the banking domain is becoming fierce, the majority of financial institutions are vying to grab the attention of customers, in order to increase their customer base. Beneficial finance has emerged as one of the most lucrative options for those borrowers, who want to meet with their large financial needs. Beneficial finance is basically a trading name of a prestigious bank called HFC Bank Ltd.
Being a member of 'The Finance & Leasing Association', HFC Bank was among the most reliable options for seeking various kinds of loans and insurance products. FLA is the chief body of the UK that represents the UK's leasing industry and finance. By having a strong backup in terms of reputation, the HFC bank ensured adopting the utmost fair and transparent lending policies. HFC beneficial finance had a credible history of satiating the financial needs of millions of the borrowers. However, there were numerous reasons due to which it became a preferred household name in the context of financial services. This bank always strived to help its customers in their difficult times and facilitated them in organizing their financial needs.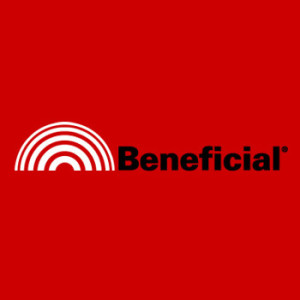 Customer confidentiality is of prime for beneficial finance.
During the year 1998, HFC united with BFC and after five years, this combined entity became the member of HSBC. At this point of time, HSBC is known to be one of the biggest and resourceful financial organizations across the entire globe. Headquarter of beneficial finance is located in London. After being a member of one of the most prestigious financial group, it strives to put its best foot forward for assisting borrowers by offering them various kinds of credit facilities and diverse kinds of insurance products. It ensures operating by complying fair principles and standard ethical business values. Privacy is one of the major concerns of all clients who seek finance. Beneficial finance service pays utmost attention to keep the account information confidential and offer a secure experience of accessing the information. Besides offering loans, it also ensures offering a wide array of dynamic facilities through its beneficial finance online portal, in order to maximize the convenience to its valuable customers. In case, if customers want to pay off the loan prior to the end of the tenure, all they has to do is simply contact the bank for a settlement figure and then disclose the desired amount that they desire to close on their loan account.
Diverse services provided by beneficial finance.
The portfolio of this dynamic financial service provider contains extensive range of services. The bank is competent in offering refinance loans, personal loans, home loans and other kinds of loans. This company keeps on introducing attractive offers to facilitate people in overcoming their difficult financial phases. Beneficial finance proves to be one of the most ideal sources to avail financial aid in cases where the borrower has a poor credit history. There are various features that compel the borrowers to rely on beneficial finance. Those numerous factors include non-existence of credit checks. Apart from that faxing documents and collateral documents are also not checked.