A credit card is a sword with two edges. It can help you in the battle, but you can also cut yourself if you are not careful enough. When it comes to choosing the right one, you can find a plethora of "swords" in commerce. Obviously, what works for some people will not work for everyone else. It is critical to understand your necessities before signing up then. Why do you want a credit card? How do you plan to use it? Identifying your needs will lead you in the right direction. Some people want a long grace period, while others require low interest rates or a high credit limit.
Capital One is among the issuers with the most diversified line of credit cards. Basically, they are categorized in more groups. No matter what you are looking for, it is impossible to fail in finding the perfect Capital One credit card:
 Travel reward cards
 Average or building credit cards
 Business reward cards
Cash back reward cards
The official website also allows customers to find the most popular credit cards, as well as their strengths. Still not sure what you need? Compare credit cards then. Seeing them "face to face" helps in making a quicker choice.
Travel rewards versus business rewards
Travel reward cards from Capital One go in two categories – Venture and Venture One.
Both credit cards demand an excellent credit, so they are not recommended to newbies or people with a low credit score. The Venture Capital One credit card comes with variable interest rates between 12.9% and 22.9%. During the first year, there is no maintenance fee required. Starting with the second year, it has a $59 annual fee. Spend $3,000 on purchases within the first three months and you earn 40,000 bonus miles. On the other hand, the Venture One credit card has no annual fee, as well as smaller APR. However, the APR is 0% until April 2016, while spending $1,000 in the first three months will give you 20,000 bonus miles.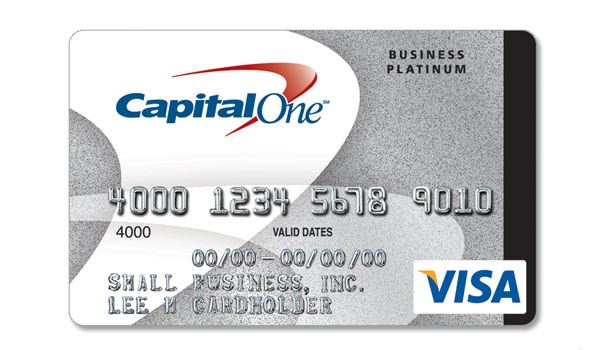 Business rewards are different and target business owners. Once again, you can go in two directions – cash back rewards and miles rewards. The Capital One credit card with cash back rewards offers 2% cash back by default, yet there are many other similar options if you have a particular spending habit. Interested in a $300 cash bonus too? Spend $5,000 within the first three months and authorize a second user within the first 60 days then. If interested in miles rewards, you earn 2x miles for your spendings. The $300 bonus is replaced by 30,000 bonus miles, yet the requirements are alike. The credit limit on both cards varies from one customer to another.
In the end, the Captial One credit card makes a great choice for plenty of people. The wide diversify of cards can make it hard to choose, but write down your needs and expectations. Do not let yourself lured in with special offers and discounts if your necessities are not met.