Looking for a new credit card? Whether this is the first credit card or you are just getting a second one, you still have to conduct some research. Everything begins with your necessities. Determine why you want this credit card and what you hope to achieve with it. You will most likely run into more issuers that can handle your needs, but this is when small details and specifications kick in. Look for great card rewards based on your preferences and demands, but also try to prevent potential issues by choosing a low interest rate, a long grace period and a high credit limit. If you can find a middle solution between all these, you are on the right path.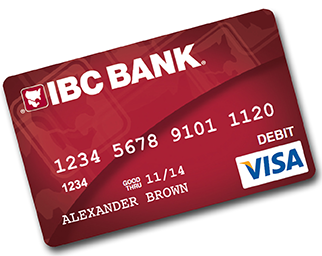 With four different options, the IBC credit card is one of the most attractive solutions. It has specific benefits associated with the type of card you choose, not to mention the unique card rewards. You can choose between brand merchandise, gift cards, travel, bonus points, cash back and many others. Users gain access to four options. Apart from their unique special offers, it is worth analyzing the common benefits as well:
  Up to 1.25 points for every $1 you spend
1% cash back with no limitations
 2,500 bonus points for the first use
  Travel with no restrictions
Low introductory rate
IBC Bonus Rewards Card
The IBC Bonus Rewards Card offers 25% more on every point, month by month. The process is automatic and does not require any action on your behalf. Other than that, clients have no limitations regarding the bonus points. Spend freely as much as you want without worrying that you might face any limitations. Newcomers will love the $25 cash back bonus coming with the first purchase.
IBC Bonus Rewards Plus Card
This IBC credit card goes even further and boosts points with 50%. The more you spend, the more rewards you gain. The good news is that the first purchase bonus is doubled up as well – $50. Just like the standard credit card, this one does not have any limitations regarding the points earned either.
IBC Platinum Card
The IBC Platinum Card is addressed to a more professional audience. This card is mostly developed for people who do spend. From all the credit cards issued by IBC, this one has the best introductory APR promotion. It is a non-rewards IBC credit card, but this is exactly what makes it so special. To some people, rewards are not worth the expenses, so this credit card is clean. You can save money and pay down other balances faster.
IBC College Rewards
Finally, IBC is one of the banks that still support college students. This credit card is specifically developed for youngsters who want to build credit. Every $1 spent brings in one reward point. The first purchase offers an exclusive bonus of 1,000 bonus points. Since college students are far from being perfectly stable, this IBC credit card has low rates, as well as limited (yet manageable) credit lines.