Disney credit cards have been preferred by a lot of people who are planning to go for Disney world trips. They are also regard as the best option thus most people sign up for them to start earning and charging for their trips. There are mainly two major types Disney visa cards i.e. Disney Premier Visa card and Disney Rewards Visa card. These disney credit cards have specific and almost similar Disney perks that they come with.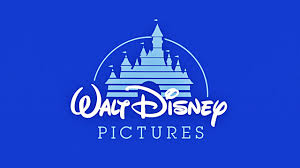 Advantages of Disney credit cards
For those guests who frequent Disneyland and Disneyworld, these cards have many features that are very important. It helps them get the best out of their money and time they spend. These credit cards are regarded as the most advantageous once for general travel.
This is because of their various reward programs that include:
Signing up for the card automatically earns you bonus of $100 as Disney gift. Thereafter, there is a reward accumulating at the rate of 2% for purchases made at grocery stores, gas stations as well as Disney locations. Apart from that, other purchases will also attract a bonus 1%. These points can be accumulated and redeemed for various packages like resort stays, Disney merchandise, restaurant purchases, airline tickets and even park passes.
Even though this credit cards only attracts a reward point of 1 point for every $100 spent, its points are worth more.
Even though the reward programs for the card are fairly basic and also worthwhile, what makes them even more attractive is the specific Disney fringe perks. One automatically gets a 10% discount of all the purchases of more than $50 made at Disney Store or DisneyStore.com. These discounts also apply to purchases from selected locations at Disneyland and Disney world.
The cards also reduce by 20% the cost paid to select guided tours in a park. It also helps save up to 10% when dining at select locations at Disneyland.
The card also provide the kids and even adults with an opportunity to have a private meeting and interact with the Disney characters as well as take some photos with them. The card holders are also able to get 5×7 photo for free.
When going for a Disney vacation and then decide to stay in a resort, a card holder will be able to get a 0% purchase for up to 6 months thus a chance to pay off your expenses without accumulation of any interest for a period of a half a year.
Card holders who are Disney cruise fans are able to earn $50 credit every time they use their Disney credit card.
Disadvantages of Disney Credit Cards
These cards are regarded as having not much value to those who loves Mickey as well as their parents. Before deciding to apply for a Disney credit card, it is also important to have the following in mind;
In some cases, a new account request may be required as part of the processing. In such cases, instant approval of the card will not be available to the client. This offer is always limited to only a one time $100 credit statement award for new card members and only for first purchase with the premier card. However, first purchase is exclusive of balance transfers, cash advances or using of the card to check account balances. Existing and previous card members are not eligible for the bonus offer.
The reward dollars can be redeemed for credit statement to purchase airline ticket within 60 days before the request date of redemption. However, this applies only to Premier Visa card and not Reward Redemption card. The reward dollars can be redeemed for 50 reward dollars for an airline statement credit of $50 to any destination on any airline. Subsequent redemption is done at the rate of 1 reward dollar for a credit statement of $1.
These offers can be subjected to changes without any prior notice. The discounts on the merchandise may also not apply to some items or not be available at some location, Disneyland included. Minimum purchases may also be required for some of the offers to be applicable. These offers are also mainly personal and thus cannot be transferred or used by another person. Offers that include participating locations at times are on condition of availability and some extra restrictions may also apply. Changes and cancelations may also occur without prior notice.

The opportunity to meet and interact with the Disney characters is always offered only once a day and at selected times. A valid Disney credit card must be presented and is only valid for the entry of a maximum of 6 people. The times of operation, the days of the week, the locations and character appearance are also subject to changes without prior notice. This also depends on availability and capacity of the location. This includes the offer on 5×7 photos which only apply per card member.
For a discount to be received, a single pre-tax minimum purchase of $50 must be made. The purchase must be made with the Disney Visa Credit card being used for payment before the offer is mentioned. This discount however, does not apply to purchases of items such as DVDs, software media, VHS, Disney Classic collections, selected collectibles, food and beverages, tobacco, cameras, among others. The discounts are only valid for personal used thus can not be used to buy items with the intention of reselling them. The discounts can also not be combined with other offers, promotions and other discounts.
The offers provided do not include items such as tobacco, alcoholic drinks, room services and tax. Purchases must be strictly made using the Disney credit card with the discount being only valid to specific locations and restaurants. The offers are also subject to the operating hours and closure times of the restaurants.
Despite the reward program that these cards attract, there is an annual fee of $49 charged. This has made most people to not regard the cards highly. Also in general sense, the perks are hard to quantify and thus are mainly regarded for individual basis. Nonetheless, these drawbacks should not discourage you from getting your Disney credit card. There are other numerous advantages and benefits to enjoy.