Credit cards make shopping easier as well as to assist the users for reward programs or special offers. There are many departmental stores and store chains that have launched their credit card to make it easier for customer while shopping. Guitar center credit card is among the cards started by guitar center. This is a popular place for those who loves music and has a broad variety of musical instruments in addition to accessories required by music buffs.
If you are a retail credit card, then this card has a high rate of interest compared to the others. You can visit internet and try to get tips of how to get this card at a very cheap price. The benefit of getting this card as a client is that you can purchase musical instruments as well as other equipments of your choice at a cheap price. The greatest advantage of having this credit card is that you can obtain any musical accessories or instrument without paying any on those instruments within a period of six to twelve months. All you have to do is just apply for this credit card where you are given an application form, which is usually very easier to be eligible to use this credit card. Since every commodity usually has got it advantages and disadvantages then they include.
Advantages .
Some of the important advantages of this credit card are that this card offers you a chance to buy those expensive musical accessories in a very flexible way. To be eligible to use this credit card it is very easier as compared to other credit cards as well as there are no fee charges that are made while applying for this credit card. In addition, it gives you a cash offer of half a year or else a year for any purchase you make. Instruments such as Epiphone, Gibson, Avid M-Audio as well as Yamaha have a twelve-month offer of no interest rate and same payment. You will also increase your credit card scores by paying the right time for your purchases and this will enable you to purchase for accessories that are even more expensive. This credit does not have any annual or registration fee.
All you have to do is to follow these simple points whenever you are making any purchase with guitar center credit card. If you do not pay as per the agreement then you will be charged an interest rate of 21.9 percent on the outstanding amount. Therefore, be very careful when dealing with these technicalities whenever you are using this credit card.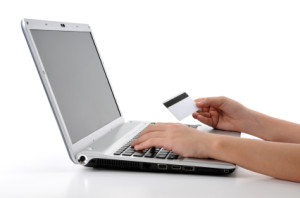 What are the disadvantages?
Guitar center  credit card does not have so many disadvantages just that it is limited. That is it is a regular credit card unlike other credit cards where you can use them anywhere. In addition to this, you have to follow some instructions given by them when purchasing any accessory or instrument with this credit card. Therefore, weigh and compare both the advantages and disadvantages and find out whether this credit card.
Guitar center store on YouTube