The decision of borrowing loan when you need a loan is really an exigent decision because if proper analysis is not done prior to applying for loan; it can have a negative impact in financial status of the borrower. However, there are a few valuable tips which can really make a lot of difference in ensuring a hassle-free process of loan approval and convenient repayment of loan.
Good Credit score: It is apparent that a borrower finds it difficult to obtain loan if he has a poor credit score history. On the contrary, financial institutions show their keenness towards granting loans to those borrowers, who have good credit score. Thus, you should first ensure that you are not holding too many credit cards and even if you are, the credit score should be good.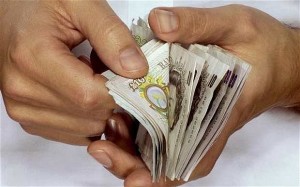 Be on guards before being a loan guarantor: Being a loan guarantor is a tricky thing. If you are being a guarantor to someone's loan and if he fails to repay the loan, it would not only have a negative influence on your financial status, but it would also bring serious challenges in times when you would need a loan. Negligence, at a time of guaranteeing someone's loan may cost you more than what you might have thought.
Don't cross credit card limits: Crossing credit cards limits on frequent basis may give a wrong impression to financial institutions and they might have second thoughts on whether you could keep your temptation of splurging money at bay and would you be able to pay the installments on time. Thus, if you need a loan, it is better to ensure that you are not crossing the credit limits quite often.
Try to avoid unsecured loans: If you have a history of availing loans, the kind of loan choice may give an impression about your financial condition. For instance, secured loans always gain upper hand over unsecured loans. Thus, in order to give this impression that you don't intend to default in paying the installments of loans, try to avoid availing unsecured loans.
Consider hidden costs: Don't choose a lender merely by considering interest rate. The majority of the borrowers simply pay attention to interest rate alone, and forgets to view the large picture. You should also take into consideration various other factors that include valuation charges, processing fees, annual fees, bank charges, etc.
Insure your valuable assets: Prior to applying for a secured loan, don't forget to insure your property. In case your asset is destroyed in some natural calamity, financial institutions will not set you free from your obligation of repaying loan.
Ensure maintaining financial documentation in a proper manner: Without offering required financial documentation, expecting a financial institution to approve your loan is simply a futile attempt. If you need a loan fast, you need to ensure submitting all the require documents, in order to facilitate smooth processing of a loan approval.
Last but not the least, if you need a loan; never settle for any lender before contacting at least few lenders and compare the difference between their interest rates and other charges.