A private student loan is a kind of financing option that facilitates students to apply for higher education in the United States that can either replace federally assured loans or can supplement such kinds of loans. Financial institutions underwrite such loan and hence they set the interest rates by perceiving that an applicant may turn out to be felonious. A private student loan is a kind of complicated loan because the institutions offering such kinds of loans cannot get any information regarding the credit history of a student and hence their credit worthiness cannot be accessed. That is the reason, the interest rates vary to a great extent across lenders.From the year 2001, the cost of higher education began to escalate in comparison to the amount of the availability of the federal student financial assistance. This was the time, when a trend of selling off loans to investors began gaining popularity as it offered more convenience to the actual lenders since they transfer the risk of loss to the investors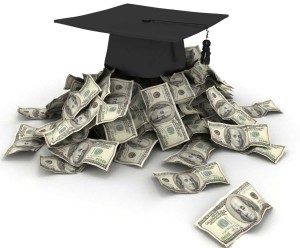 What is important for private student loans?
It was comparatively easier to avail private student loan before the year 2008, but the norms regarding credit criteria were tightened after the worldwide economic recession. Most of the lenders have made a practice of assuring creditworthiness by demanding an involvement of credit worthy cosigner, mandatory. There are four major elements of a private student loan that includes interest rates, payment options, incentives and origination fees.
Interest rates: Lenders often offer variation in interest rate for the sake of offering convenience to a student. For instance, interest may be accrued at a different rate for school education and may be accrued at a different rate for a college education.

Payment options: Lenders offer interest-only loans when a student is enrolled and offer no-payment loan until their graduation.

Origination fees: Generally, lenders charge some fee for originating that loan which is added to the principal amount of loan.

Incentives: The terms and conditions regarding loans may be made more stringent or may be made more flexible, after accessing the payment record of a student.
There comes an important question that by availing private student loans, what are the benefits that a student can obtain? Well, there are numerous benefits that can be availed by a student and hence the popularity of the same is increasing by leaps and bounds. Let's have a glance on the major benefits:
The interest rates of private student loan can either be fixed or can be variable. This depends entirely on a number of factors including margins and indexes.
These loans prove to be of great help for such students, who are keen for taking summer courses because school might not be interested in offering Federal aid for summer courses.
Such kind of loan not only offers assistance regarding fees payment, but it also becomes possible for a student to manage the various expenses including transportation costs, rent, etc.
Since there are no restriction regarding financial needs, any creditworthy student can apply for it.
Though, students don't experience hassles related to the process of availing a private student loan, but it is better to apply with a cosigner. By doing so, the chances of loan approval get enhanced and even the interest rate may be lowered down.