Private Student Loan is basically  loan which you apply for educational expenses banks and other lending agents avail this service. It is always safer to take loans from banking facilities as it is more reliable than other available sources. Basically any type of loan should not be taken for granted as once your repayment due date arrives your interest meter starts running. In case of private student loan the interest rates are pretty higher these loans are made available by banking firms and other lending agencies. The student loan approval conditions also vary from one lending firm to other.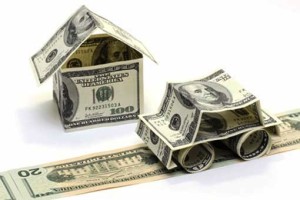 Key Facts of Private Student Loans.
In situation when parents are unable to pay further education fee the student may opt for education loan which includes the education fee and related expenses. This may vary from one lending agency to other also the most important thing is the student loan are different from Perkins loans, Stafford loans, etc. The key difference is private student loan is not government subsidized, the loan duration vary, interest applied and repayment alternates are also different from traditional bank loans.
Things to Remember Before Applying for Private Student Loan
· Proper market survey on available alternates for loan is always better as you will be able to opt for right interest rate you can afford.
· Always go through basic details first the interest rate charged, included fee, repayment options and duration of loan.
· Student loan should be exact up to the need not more at all as you may relish the added amount you have received by loan approval but at the time of repayment the interest rate will certainly crash all your fun time.
· Once you know how much is your need make sure you opt for a known and reliable lending firm it should be licensed and registered, in case of doubts you may also ask the agency for reliability sources and company documents.
How Private Student Loan Procedure Functions
Student loans are basically offered by banking firms and other lending agents the interest rates charged on individual is based upon the risk of repayment the borrower holds. As if your financial condition study and future sources are seemingly week it may happen that your interest rate would be slight higher. This is done so that you are always alert about your payment and lending firms advice you to pay it always on time to stay prevented with heavy interest rates burden.
The documentation procedure of private student loan is different from other bank loans it requires less documentation yet approval may take some time depending upon the lending firm. As we discussed interest rates also vary from one firm to other always be sure you have a right check on the charged interest plus the fee charged. Usually students are not loaded with any credit history which makes it slight difficult for lending firms to decide the interest rates charged yet the possibilities are measured on the basis of risk involved with individual's overall financial situation of present and future possibilities.
Give your student loan a final check
Finally on concluding note let's have a short glance over all basic facts:
· Adequate analysis of required amount of loan.
· Considering the rep of lending firm and fee charged.
· Analyzing your status of repayment and ensure due date is never missed.
· Always contact your lending firm for any trouble you have even after you loan is approved.
· Make the loan repayment your priority to stay prevented from over the top interest rates.
Now you are aware of basic things to remember before applying for student loan one more essential point is the day you have completed your graduation you should put your loan on top priority unless you wish to spend more of your fun time in paying heavy loan debts. Basic idea is student loan is for high risk educational needs until you are aware of all possible sources you will be able to repay it on time just skip it. When you are sure you can manage the repayment on time and deal with the interest rates you must keep track on the due dates and should contact the lending firm if any issue occurs at earliest possible.